Now waking up is not an easy job. I mean you have to get up from your sleep, sigh. And top that with the news of Real Madrid FC getting knocked out of the Champions League in a thrilling match adds to you woes. And guess what you see when you open up the newspaper (yeah I read the newspaper, it has some interesting news too)? You see your Favorite Automotive Company drop 2 places in the Luxury Car Segment to 3rd. I am talking about BMW. Times of India reports that its German rival, Audi, overtook it in the Jan-Mar 2013 sales figure to take the No. 1 position. And what can be worse, even Mercedes overtook BMW to become 2nd.
Audi, BMW and Mercedes have been in a close battle for the last 5-6 years. People have stopped thinking about the Mercedes name and have started taking the Cars seriously. BMW and Audi, in my opinion, are better than the Merc, with BMW being a tad better than the Audi.
Now Audi makes the most awesome looking cars in the market, but BMW makes both good looking and ultimate driving machines. BMW has the 3-series, which is a dream to drive. And the 5-series has the Best-Close-To-Perfect-Car title in my opinion. The car is awesome. Audi has the A4, which is a good rival to the BMW's 3, and A6 gives the 5-series a run for its money. I have rarely seen the new C-Class on road, and the E is getting a bit old now. So how was this possible? Was it the S-Class vs. 7-Series?
Now I don't hate the Mercedes, but the cars I love are the SLS AMG, C63 AMG and cars like that, which don't find buyers in India that easily. Even the E-class is a looker, and the new launches they have lined up look promising.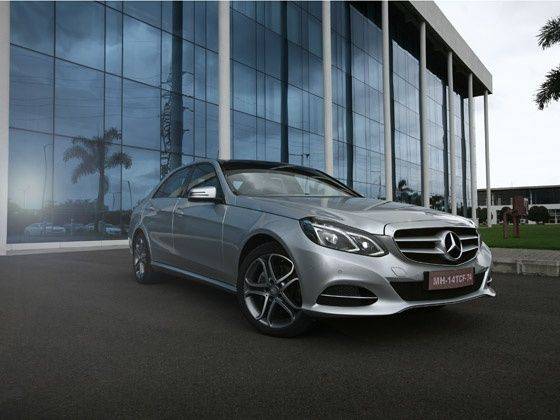 Well, the Merc people launched the B-class in India. It is a clear indication of Mercedes' future plans. Although, I haven't driven the car but I have seen many on the road. Also, the Audi has the Q3, which people are buying like crazy. Also the new R8 has seen quite a lot of buyers in India. BMW went without a new recent launch, although the launch of the new ULTIMAT3 3-series did give its sales a boost.
Now BMW are riding on the success of the new 7-series they launched, which hopefully will bag them their King position. Until then, I did like Audi becoming no.1, but BMW on 3rd, overtaken by Mercedes, a little hard to digest. Hopefully, BMW will at least overtake them, because their cars can do that easily.